Leamington Spa Asbestos Surveyors
Asbestos when the word is heard can strike dread into peoples' minds and sometimes rightly so if it is disturbed and the dust is released into the atmosphere. So it can be a worry for any property owner in the lovely town of Leamington in a domestic or commercial situation.
Asbestos was a common substance in building properties and there were 3 types used chrysotile, amosite and crocidolite; but usually called white, brown and blue asbestos respectively. In 1985 the use of blue and brown asbestos was banned, these 2 were the most dangerous to health. In 1999 the other type, white was banned apart from some specialised uses. The problem with asbestos is that it looks harmless and not much of concern initially with its fine strands, the problem lies when it gets realised into the air and is inhaled and then the problems arise especially if there is long-term exposure to the substance. Renovations of buildings is where the problem can be most acute as the work done can disturb some asbestos material into the atmosphere and the workers in the building may not be aware of the problem and risk to their health.
There is no cure for the diseases that can be caused by asbestos and they can be scarring of the lungs and cancer, so extreme care must be taken when surveying and finally removing the Asbestos in question. If you are worried that you building maybe affected by harmful Asbestos then give us a call on 0330 097 3369 and we can advise you on the best course of action to help remedy the situation.
Experienced Professional Surveyors You Can Trust!
If you believe your building may have asbestos or you unsure of the situation then we can go on site and do a comprehensive survey to determine if the situation is a danger to public health and what needs to be done to fix the situation, we have the experience and the training to help you be safe from potentially hazardous material:
Council Tenants in Leamington Have Problem with Asbestos
Tenants if a council flat in Christine Ledger Square, Leamington Spa needed to moved out of their flat after some issues arose about asbestos being found in their airing cupboard and justifiably they were not happy in the slightest. Their concerns are have they been exposed to this hazardous material and what could be the health implications arising from this.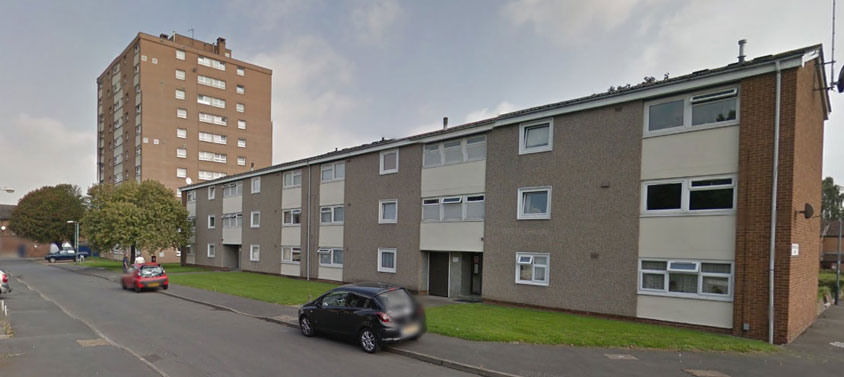 Warwick District Council did admit to asbestos being found in the block of flats back in 2010, but deemed the risk only to be 'medium'. The family involved had overheard workmen talking about asbestos when it was refitted in 2010, but it wasn't until 2012 that is seen to be necessary to move them to a hotel to allow work to be done to remove the asbestos in the block. Mr Haycock, living in the flat said: "I'm absolutely livid. I just want to get out of here because if we've been breathing asbestos we've been given a death sentence."
A spokesman for the council stated:

"Where asbestos is found to be in a condition which is deteriorating or presents a potential risk, then removal would be undertaken in a managed and safe way. This is the case with a small number of flats within the main block at Christine Ledger Square."

"Under our new policy we are now removing asbestos and reducing its risk before the property becomes empty, which was the course of action we have undertaken in the property concerned."

"We have also completed an air test, which found no asbestos fibres."
Go here to read the original story about this asbestos problem from the Leamington Courier.